Announcing the Launch of LAIAC: Latin American International Arbitration Course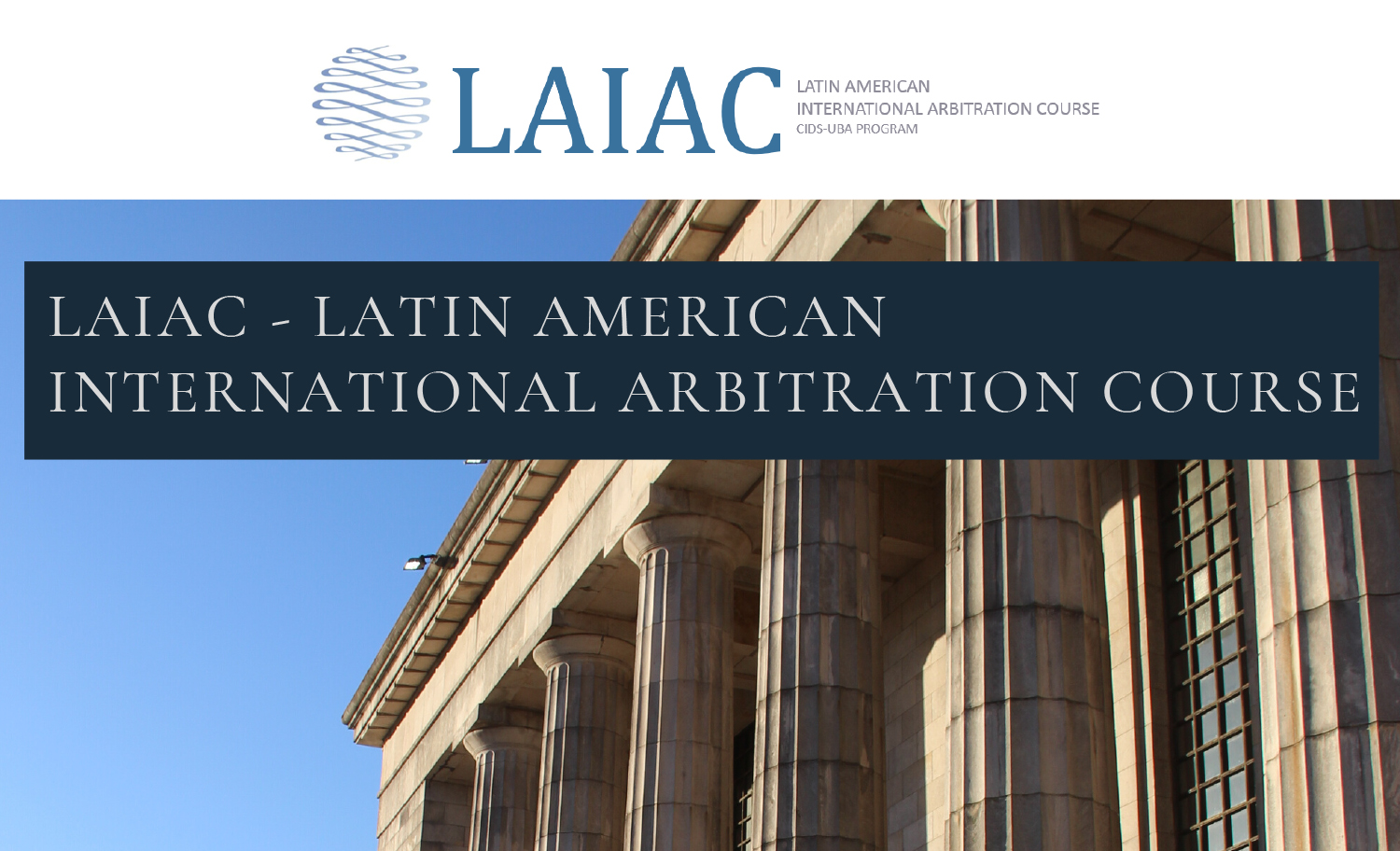 We are delighted to note that Nicolás Caffo, Associate at KNOETZL, has been part of the Executive Committee organizing the Latin American International Arbitration Course ("LAIAC"), which started on July 20th, 2020 and will finish on August 7th, 2020. We are grateful to Nicolás and to his fellow organizers for their important work.
LAIAC is a joint program of the Geneva Center for International Dispute Settlement (CIDS) and the Faculty of Law of the University of Buenos Aires (UBA). LAIAC gives its participants a general understanding of the most crucial issues in commercial and investment arbitration, both from a procedural and a substantive point of view. It also provides great insights into the particularities of arbitral proceedings in key sectors, such as energy, sports and construction arbitration. The idea of the program is to cover the main issues from the jurisdictional stage to annulment of awards. The classes are conducted by some of the most renowned academics and practitioners on select topics. The distinguished faculty includes, among others, Prof. Gabrielle Kaufmann-Kohler, Prof. Zachary Douglas QC, Prof. Marcelo Kohen, Prof. Eduardo Zuleta, Prof. Raúl Vinuesa and Prof. Gabriel Bottini.
The KNOETZL team would like to congratulate Nicolás for his hard work in co-organizing this unique program that is already a big success for the Latin American and international arbitration communities.
For further information, please visit LAIAC's website.