Chambers Global 2022: KNOETZL Celebrates Superior Global Ranking in Dispute Resolution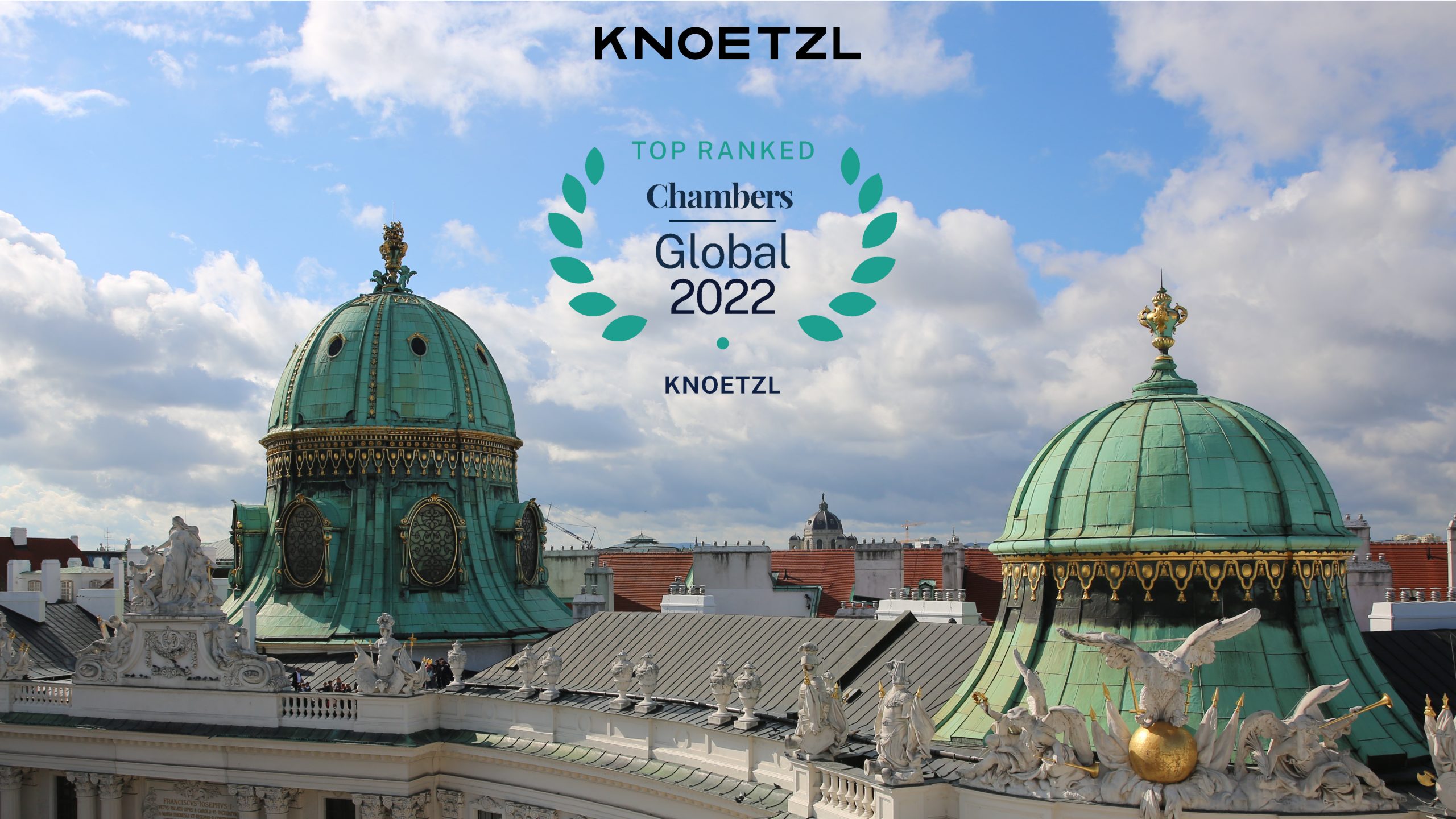 The 2022 edition of Chambers Global: The World's Leading Lawyers for Business, recognizes KNOETZL with three practice rankings, and honors three individual KNOETZL Partners as leading lawyers, distinguished among all practitioners for their dispute resolution acumen.
Highlights from the 2022 edition include the firm's "Band 1" ranking in Dispute Resolution in Austria and the rankings of Bettina Knoetzl (Band 1), Florian Haugeneder (Band 2) and Patrizia Netal (Band 4).
Chambers describes KNOETZL as a "High-class boutique offering extensive expertise in local and cross-border litigation as well as international arbitration". The honor of being recognized as one of the top law firms in Dispute Resolution in Austria is highly appreciated and great success for KNOETZL's team. Therefore, we are thankful once again to be given such recognition by Chambers. Our thanks for these outstanding results go to our valued clients for their thoughtful recommendations and their reliance upon KNOETZL.  At KNOETZL we aim to provide our clients with passionate and dedicated legal excellence, and we are more than delighted that they give us such a ringing endorsement.
We also wish to thank our business partners, colleagues at the bar, both in Austria and around the world, as well as everybody at KNOETZL, all of whom contributed to this heady news. In the Chambers' short description of KNOETZL, a client reports about Bettina that, in addition to in-depth know-how, she offers "empathy and a clear strategy." Another source praises her "high level of availability, flexibility and commitment." Chambers, itself, refers to Bettina as a "top player in the dispute resolution space". The Chambers researchers describe KNOETZL Partner and Head of Arbitration Florian Haugeneder as "dedicated to commercial arbitration. He is a specialist, a genuine expert.". Chambers continues, about KNOETZL Partner Patrizia Netal: "Patrizia Netal regularly advises on arbitration pertaining to damage claims and contractual disputes. Her clients include corporates from the energy and construction sectors."
The Chambers Global rankings, based largely upon interviews with lawyers and clients, look at a broad range of qualities, including legal ability, professional conduct, client service, commercial awareness, diligence, and commitment to the client, to provide an independent assessment of counsel throughout the region.
The latest results can be found at: Chambers Global 2022 – Austria Dispute Resolution