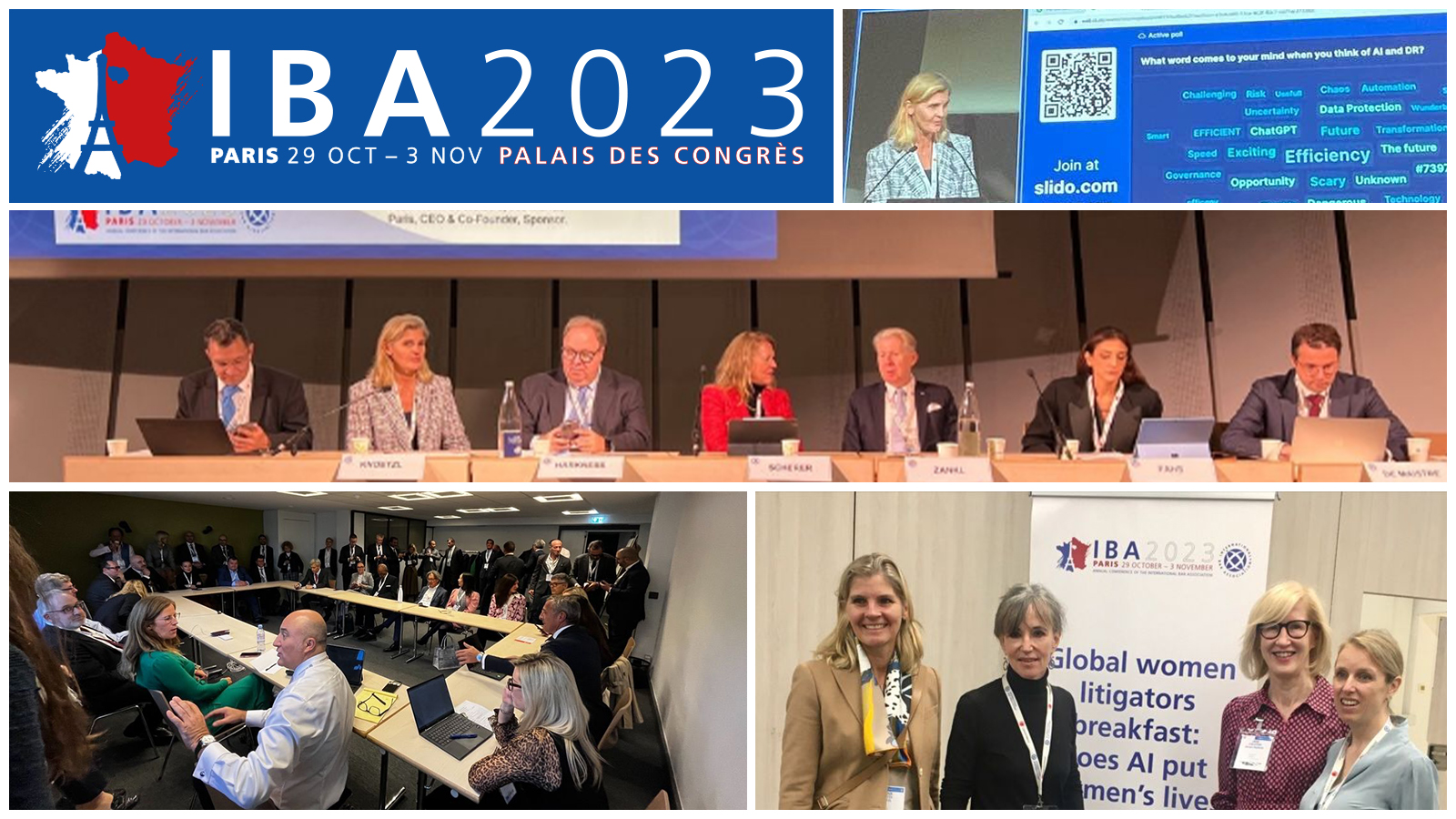 The annual IBA Conference is always a highlight for the international legal profession. When it is in Paris, as happened at the end of October, this year, it is undoubtedly a remarkable event, bringing experts from all over the world together in the renowned Ville Lumiere. With roughly six thousand lawyer attendees, including a number of KNOETZL lawyers, it was a spectacle of enlightening discussion and development of the future of the legal professional and development of international law. The kickoff for the joint Litigation, Arbitration and Mediation Committees, with Dispute Resolution practitioners from the whole world, was the "Dispute Resolution Showcase" on Monday, October 30th,  on "The use (and misuse) of artificial intelligence(AI)  in dispute resolution" featuring Vienna's Prof. Dr. Wolfgang Zankl with Dania Fahs, Timothy P. Harkness, Prof. Dr. Maxi Scherer, and Jean-Rémi de Maistre, which widely debated the burgeoning influence of AI on the legal profession and  dispute resolution services. Bettina Knoetzl was given the conspicuous honor of moderating the dynamic discussion, prompting active participation from the Audience via "Slido" and questions answered by the Panel in head-to-machine-head competition with ChatGPT (displayed on the giant screen). About 300 participants made the showcase a huge success. On Tuesday, the morning started with the Global Women Litigator's Breakfast, founded several years ago under the leadership of the Litigation Committee by Bettina. Thursday kicked-off with the Leaders Litigation Forum, followed by the highlight for every litigator – the famous Litigation Lunch Cruise.
First and foremost, the IBA is about renewing great friendships, propelling new connections and collaborations, initiating productive and intriguing discussions and exchanging deep knowledge and experience.
Many thanks to the organizers for a fantastic event! We'll see you next year in Mexico City.