International Bar Association Annual Conference Paris 2023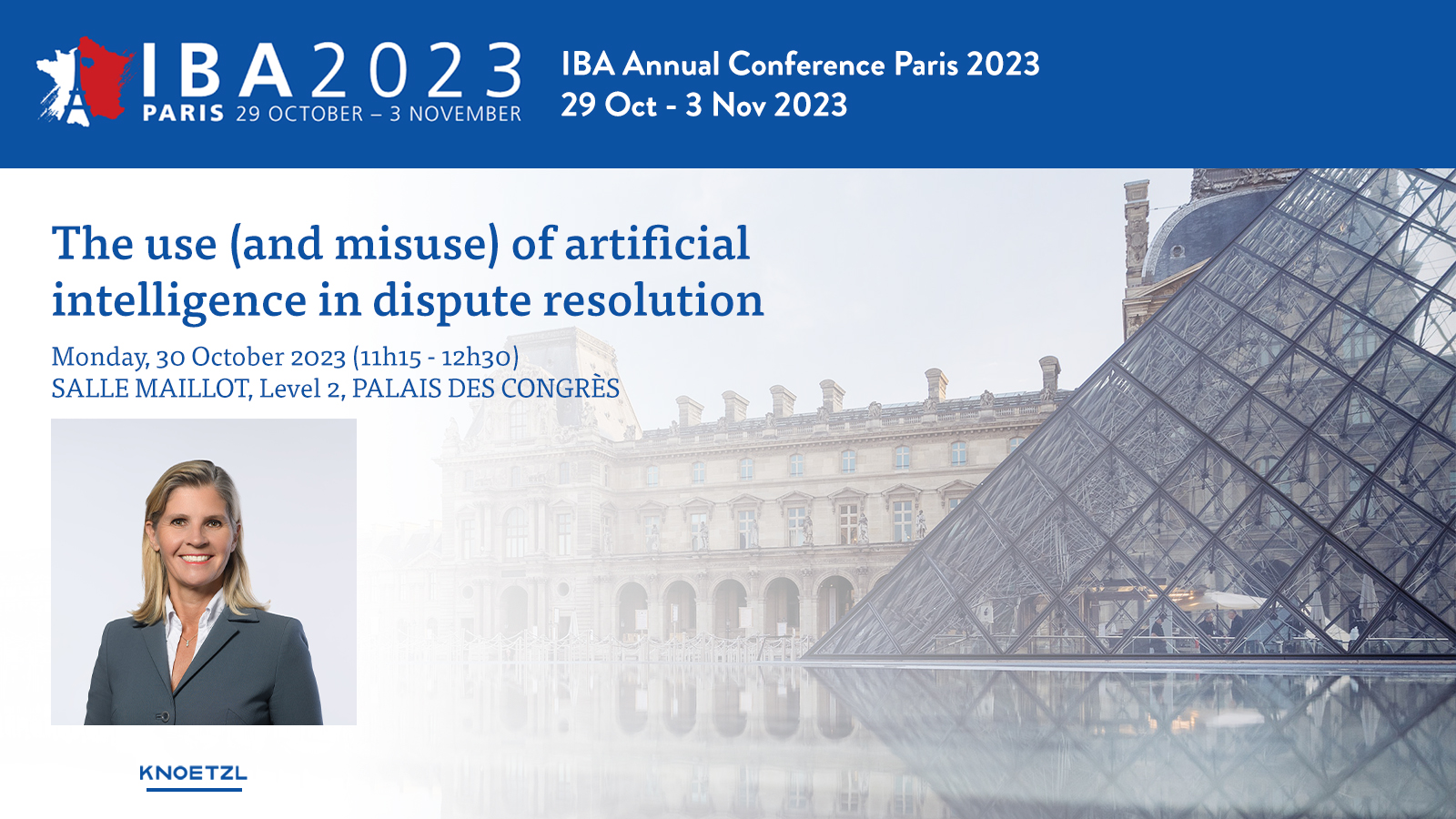 If you are in Paris for the International Bar Association Annual Conference, don't miss out the session on
"The use (and misuse) of artificial intelligence in dispute resolution", moderated by Bettina Knoetzl, with
Prof. Dr. Wolfgang Zankl, Dr. Dania Fahs, Timothy P. Harkness, Professor Dr. Maxi Scherer, and 
Jean-Rémi de Maistre. The panelists will dive into the world of artificial intelligence and review how it will change our professions and the dispute resolution services. Will clients use it in place of their lawyers? Will judges use ChatGPT to draft their opinions? Will lawyers use it to draft their briefs? Will mediators use it to arrive at settlement ideas? How good it will get at predicting legal outcomes, turning data into stories, and other services dispute resolution lawyers provide to their clients?

The event will take place on Monday, 30 October, at 11:15, Salle Maillot, Palais des Congrès. 
https://www.ibanet.org/session-details/se_128044

See you in Paris!