KNOETZL hosts VIS MOOT Cocktail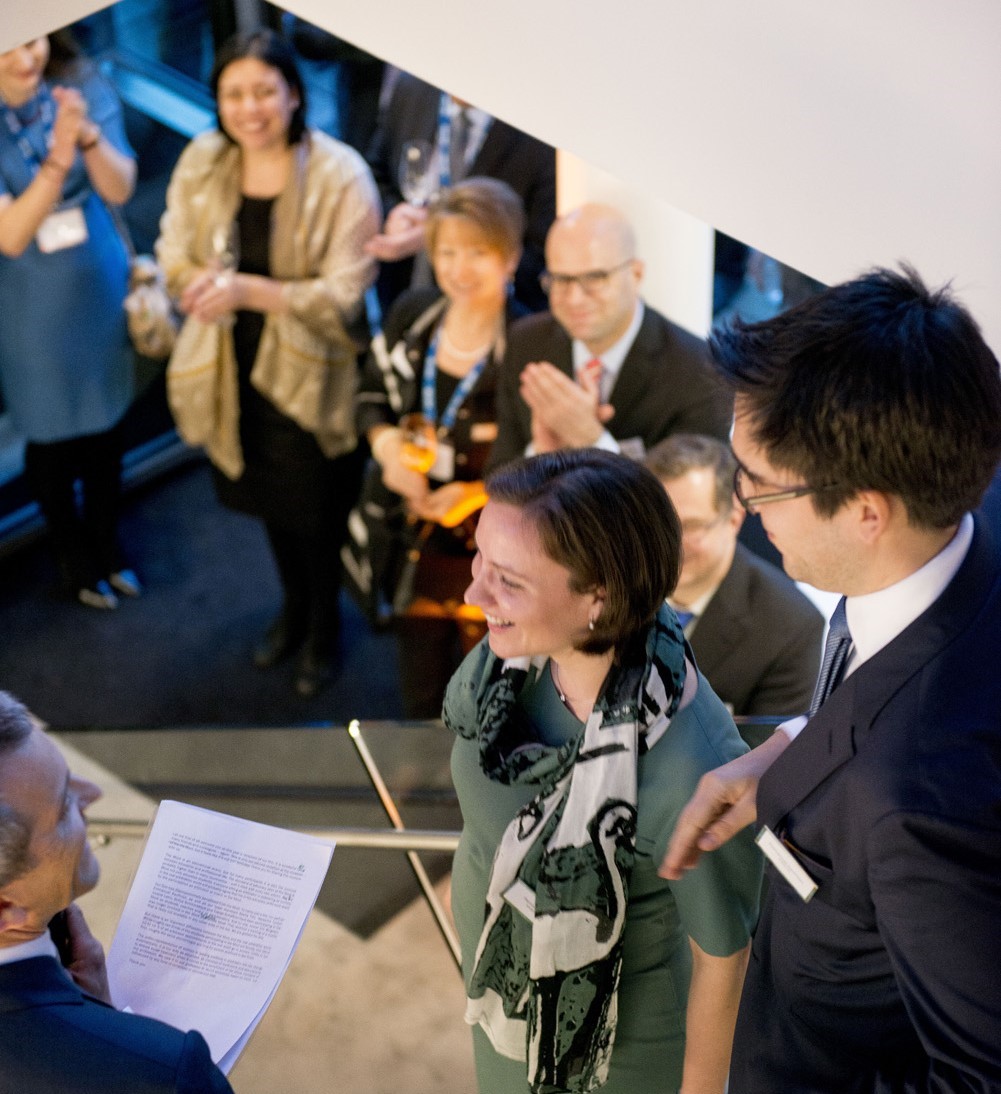 On the occasion of the annual Willem C. Vis International Commercial Arbitration Moot in Vienna, KNOETZL hosted a cocktail reception in attendance of the founder and president of the VIS Moot Prof. Eric Bergsten. As in the past year, the reception was exceedingly well attended, with countless guests eager to enjoy the exceptional location and, in particular, the fantastic view from the KNOETZL offices.
The welcome address given by Florian Haugeneder was in the spirit of the Vis Moot and the Equal Representation in Arbitration Pledge signed by KNOETZL. The short speech encouraged the arbitration community to work towards overcoming the stark divide between the high number of female students with strong academic performance, including at the Vis Moot, and the underrepresentation of women in practice, especially regarding their appointment as arbitrators. An especially big round of applause was given to Patrizia Netal, partner at KNOETZL and one of three co-directors of the Vis Moot. This year the directors of the Vis Moot were faced with the challenge of dealing with a new record number of participants: 338 teams from 76 countries competed against each other, supported by dedicated coaches and judged by approximately 1,000 arbitration practitioners. In total, approximately 3,000 people were involved in and attended the Vis Moot in its 24th year.
KNOETZL is proud to be part of this unique event by opening its doors to invite the international community to mingle in a relaxed atmosphere.