"New horizons in construction arbitration"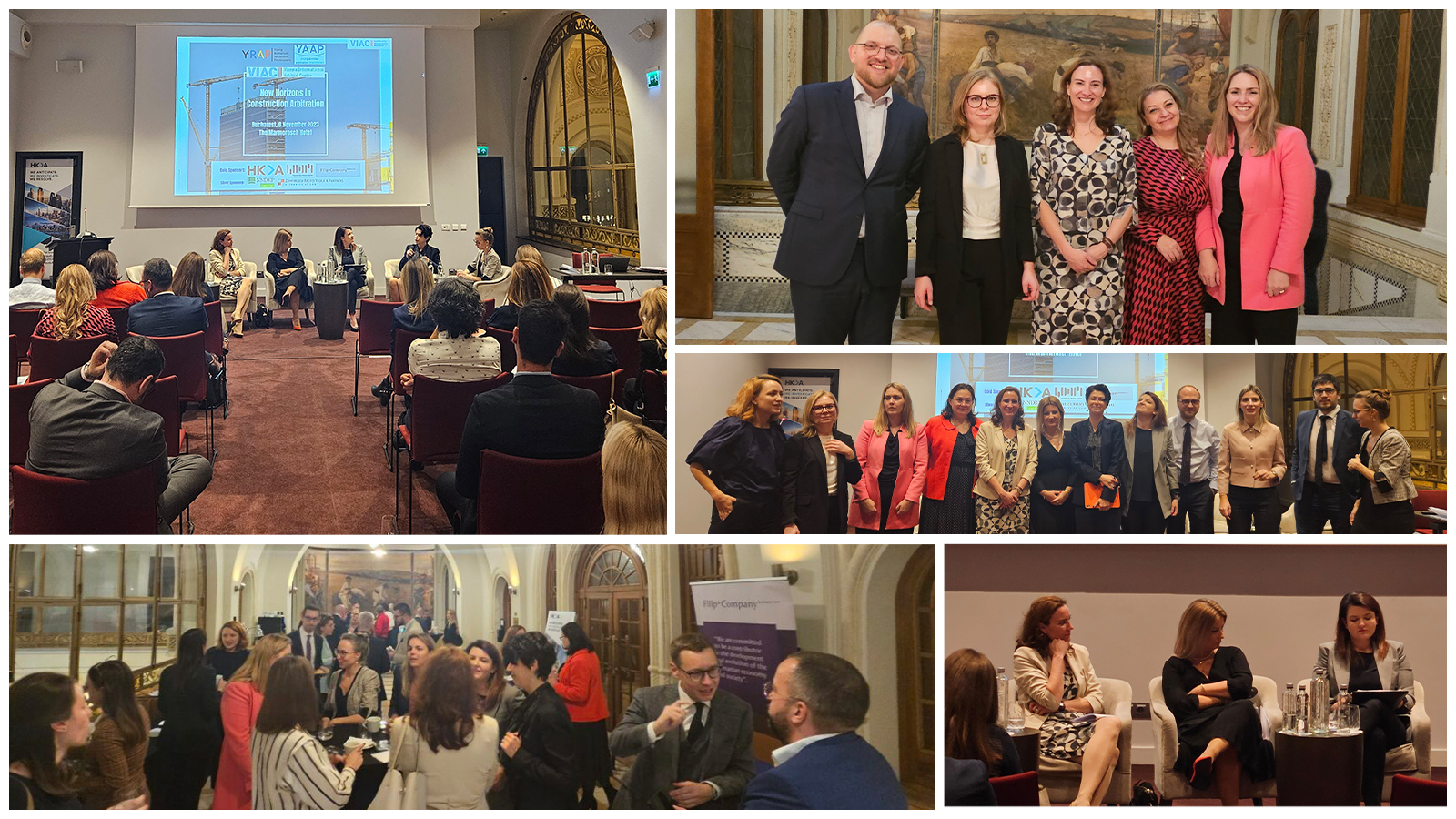 The amazingly dynamic arbitration community in Bucharest co-organized and hosted the second edition of the annual YRAP-VIAC-YAAP conference, exploring "New horizons in construction arbitration", powered by the Young Romanian Arbitration Practitioners, Vienna International Arbitral Centre and Young Austrian Arbitration Practitioners, attended by lawyers, inhouse counsel and experts from the CEE and SEE regions, which took place on 8 November at the historical Marmorosch Hotel. KNOETZL partner and VIAC vice-president Patrizia Netal joined the fabulous lineup of speakers for an insightful panel discussion on "Rethinking efficiency and costs in construction arbitration" and engaged to the lively discussions with the audience. Discussions spanned the ongoing changes for the construction industry marked by the pandemic, wars, inflation, ESG compliance and new technologies. Adapting to this new landscape offers new horizons when resolving construction disputes and challenges to the users to re-think standards in terms of efficiency and sustainability.
Thanks to the organizers, who did a marvelous job in enabling a valuable exchange amongst construction lawyers from the region.