Reunited – Friend or Foe?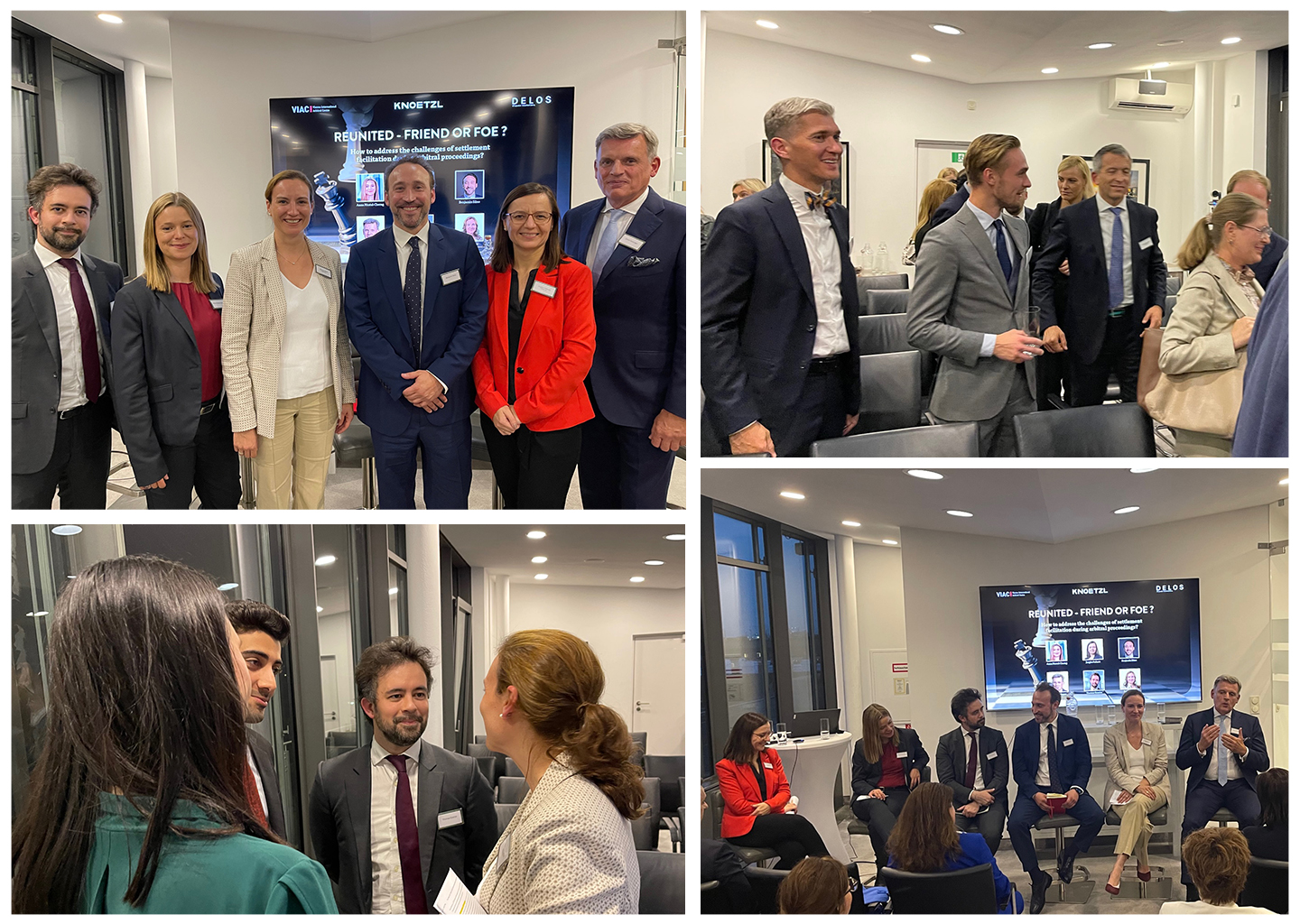 On Thursday, 12 October, we welcomed international arbitration practitioners to the panel discussion "Reunited – Friend or Foe? How to address the challenges of settlement facilitation during arbitral proceedings" organized together with Vienna International Arbitral Centre of the Austrian Federal Economic Chamber (VIAC) and Delos Dispute Resolution.
The panel was moderated by Jurgita Petkute (KNOETZL) and included distinguished panelists Anna Förstel-Cherng (VIAC), Thomas Granier (ASFAO & CO, co-founder DELOS), Benjamin Siino (Gaillard Banifatemi Shelbaya Disputes), Patrizia Netal (KNOETZL) and Elliott Geisinger (Schellenberg Wittmer) who dived into the analysis of the various angles of the topic and engaged in a lively discussion with the audience. The panel reviewed and shared experience on the ways and means of settlement facilitation, explored the limits and "windows" of such facilitation as well as discussed the peculiarities of settlement facilitation in the context of parallel proceedings.
The panel discussion was followed by a cocktail reception at the rooftop terrace – a perfect way to catch up with friends and peers from abroad. Many thanks to everyone who joined us!