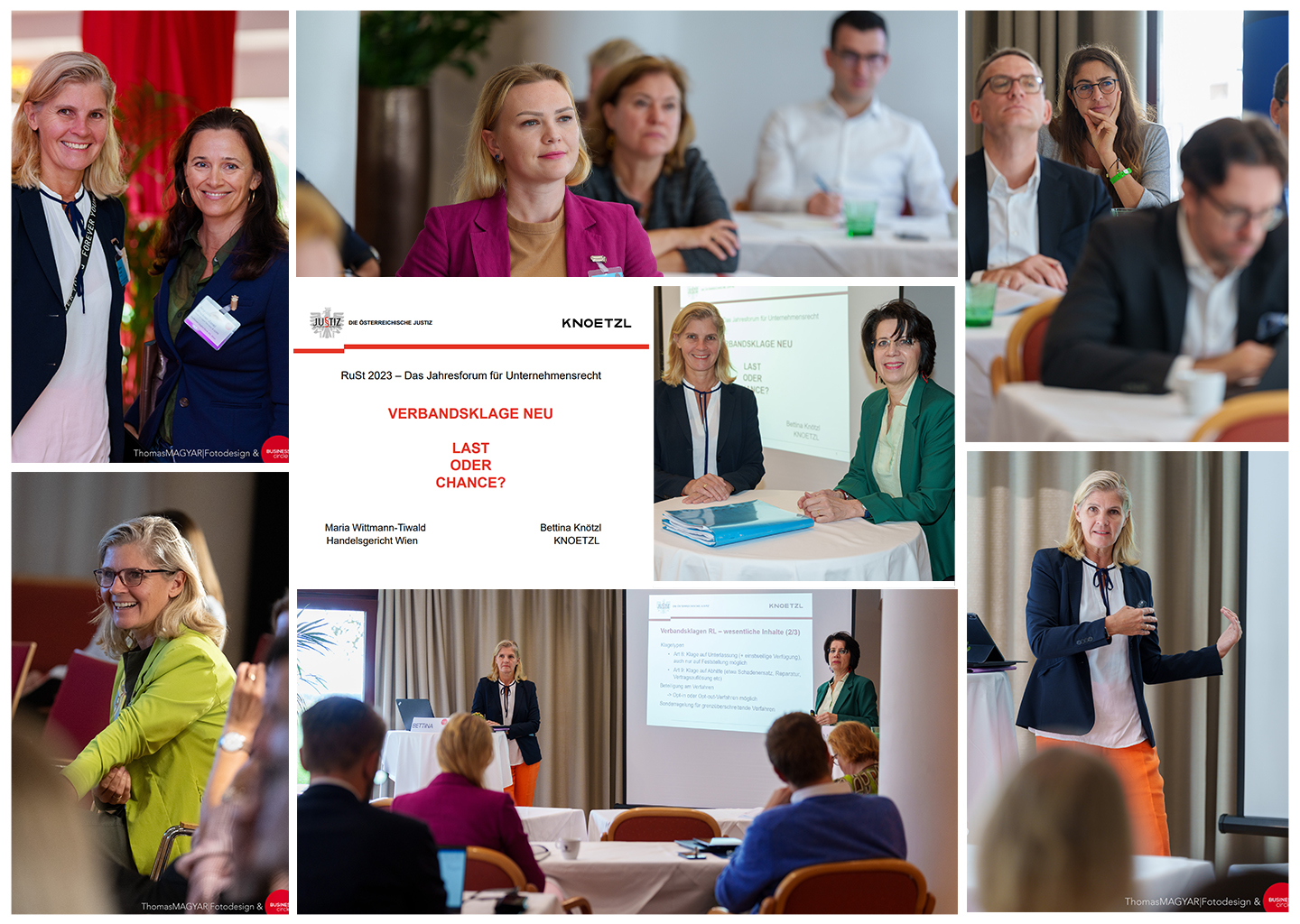 Last week, on 12-13 October, the beautiful village of Rust in Burgenland was buzzling: The 27th edition of RuST2023 conference powered by Business Circle opened its doors. RuST (Recht und Steuern) is one of the most important events of the year for Austrian business lawyers, filled with meaningful panels and a perfect place to meet up with old and new colleagues. Teaming up with the President of the Commercial Court Vienna, Maria Wittmann-Tiwald, KNOETZL's Bettina Knoetzl, conducted an interactive workshop on the implementation efforts surrounding the implementation of a new directive on collective redress for consumers in Austria. They were delighted to find a highly actively-engaged audience. They analyzed the status of the directive's implementation, its objectives from the perspective of practice, key points of the process, critical and open points of interest and concern, and developed useful suggestions for the legislature. One aspect under deliberation relates to the definition of the class: Concerned consumers should have a duty to register themselves within a reasonable time after the first public court hearing takes place.
Thanks to everyone who joined the event and turned it into such a high-quality and productive workshop.
Want to know more about the directive and its implementation? Get in touch!