Roundtable on State's right to regulate and the ISDS Reform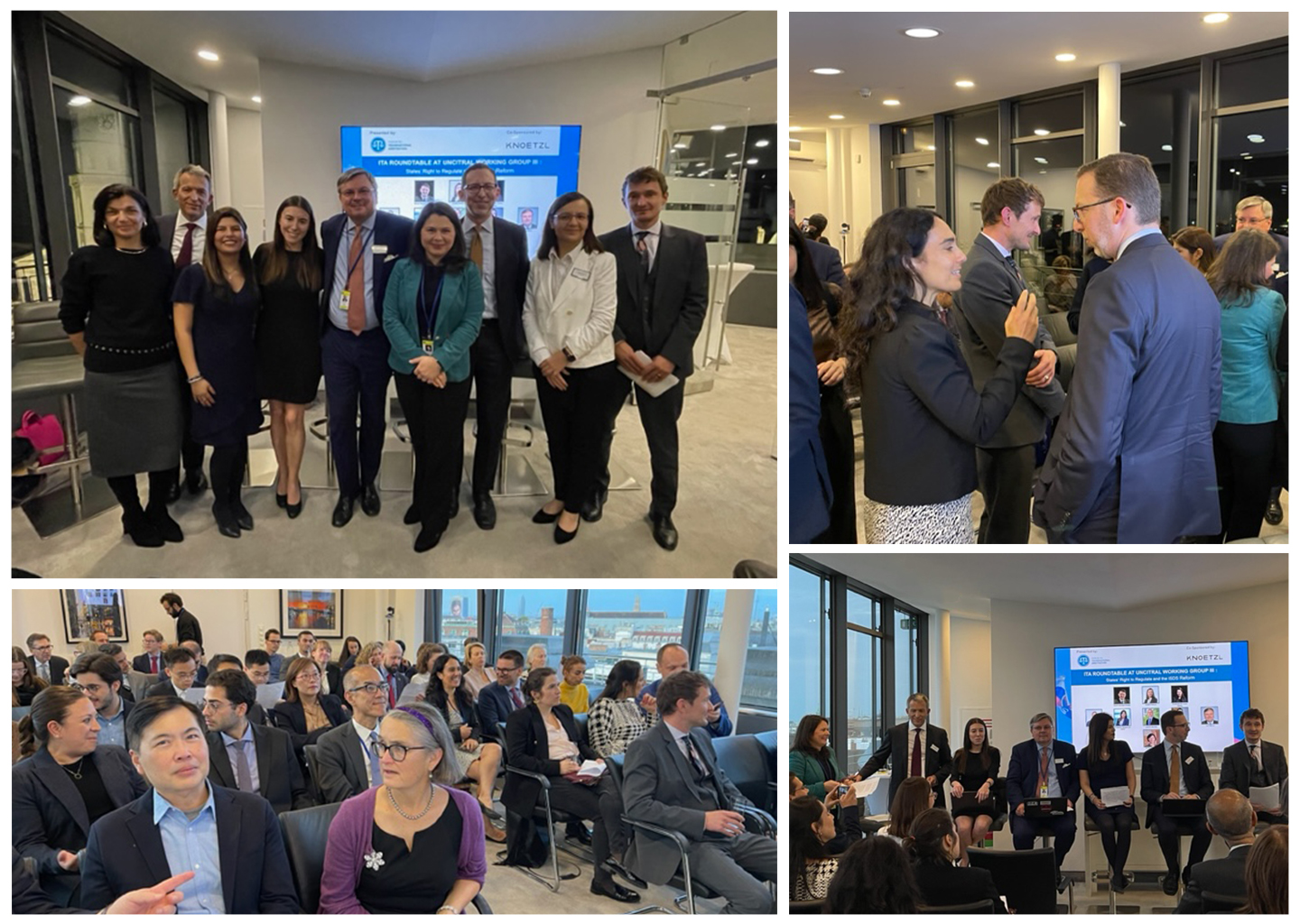 Last night, our offices hosted a roundtable on the occasion of the UNCITRAL Working Group III, organized together with the Institute for Transnational Arbitration (ITA), bringing together practitioners of investment treaty arbitration, leading arbitrators, States' representatives and international observers. Partner Jurgita Petkute welcomed the esteemed guests and David Probst (UNCITRAL) delivered the introductory note on the current works of the WG III. The panelists tackled the draft provision 12: the State's right to regulate and the ISDS Reform from the perspective of States and practitioners. Margie-Lys Jaime (University of Panama, Panama representative in the UNCITRAL WG III), Mariana Pinto Schmidt (Services and Digital Economy Division, Chile, Chile representative at the UNCITRAL WG III), Tom Sikora (ExxonMobil), Lauren Mandell (Wilmerhale, United States Council for International Business (USCIB)) and Florian Haugeneder (KNOETZL) discussed the draft under the skillful moderation of Prof. Crina Baltag (Stockholm University). Prof. Chiara Giorgetti (University of Richmond School of Law) delivered the closing remarks of the evening.
One of the key discussion points was the question whether the States' uncontested right to regulate needed any broader foundations in the treaty practice, or whether the current practice of international tribunals provided sufficient safeguards for States to adopt regulations in the public interest.
Many thanks to everyone who joined us!